Export MS Access Database
---
With this tool you can navigate to your old system's database and double-click on the database. Up to 45 Tables will be listed below and if you Right-Click on the Table Name, you will get a list of the Field Names and Field Types.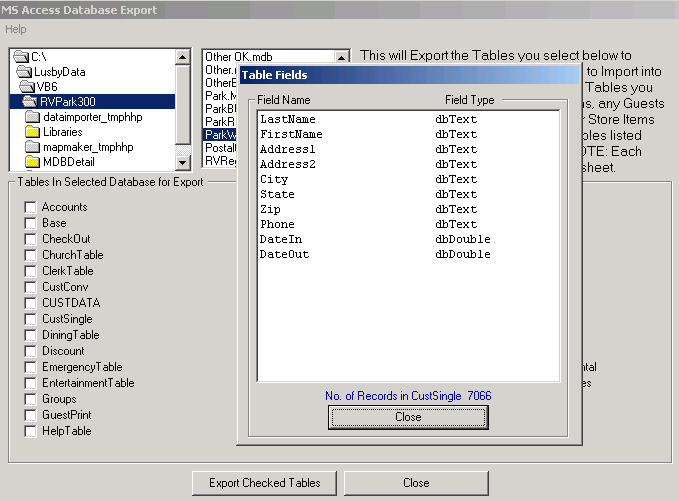 Simply check the Tables you want exported into Excel Spreadsheets and press the Export Checked Tables button. A Spreadsheet will be created for each Table and saved in the RV Park Database directory.
NOTE: This will NOT open password protected databases.
Also Note, this is a Light version of another tool from E-Business Made Simple called Access Export, which will export up to 130 Tables from an MS Access database. The Standard version can be purchased for $20 or Free to RV Park Software licensees (just use your Key Code.)
If you use this option to export your data for Importing, you need to use the Import panel.